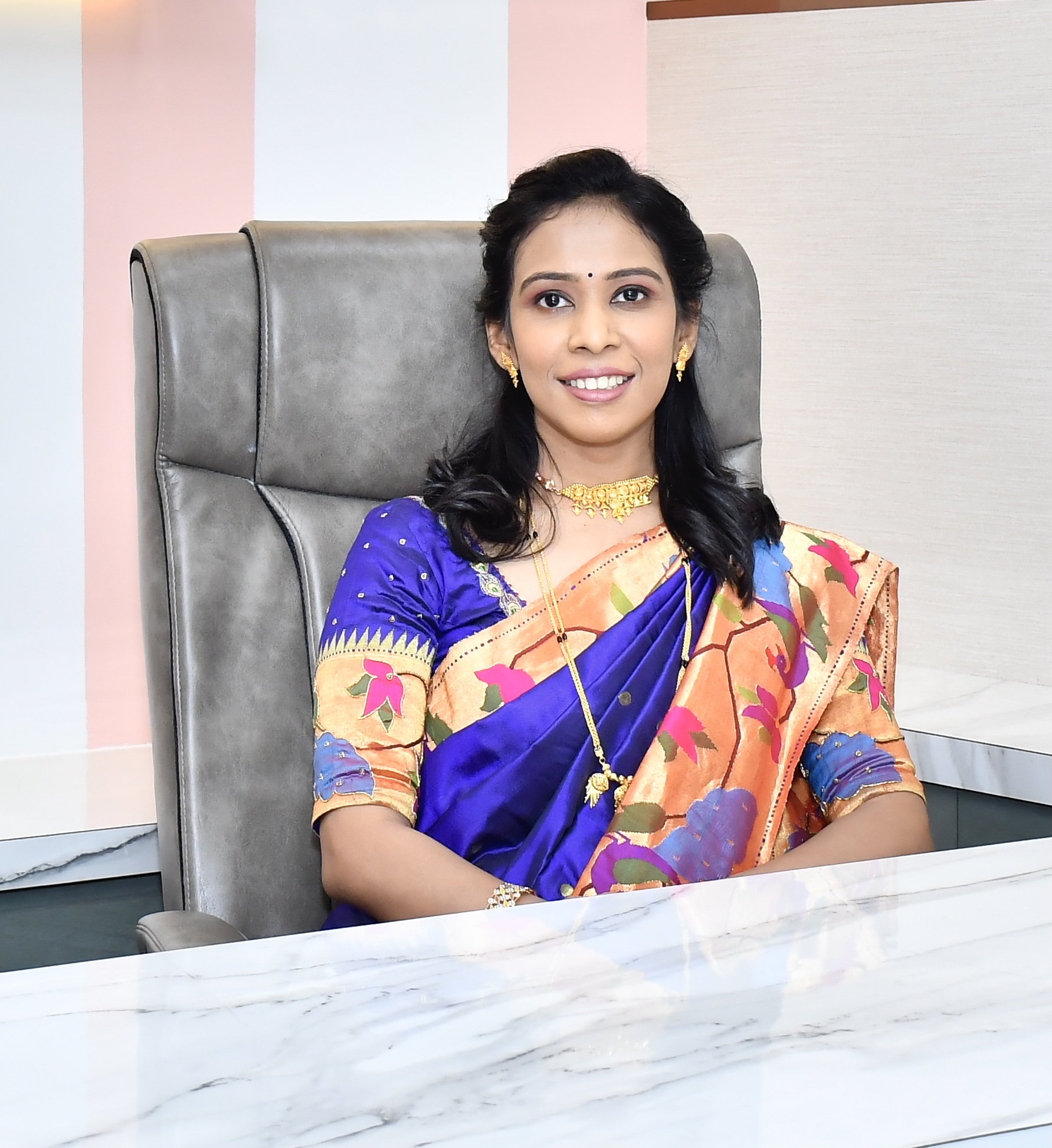 Dr. Asmita Gholap - Laparoscopic Surgeon in Viman Nagar
Dr. Asmita Gholap is a highly qualified and well skilled Surgeon with good experience in High Risk Pregnancy Management and Emergency Care in Obstetrics and Gynaecology, She is Extensively Trained in performing Laprascopic Surgeries.
After completing her M.D. in Obstetrics and Gynaecology from the reputed institute I.P.G.M.E.R & SSKM Government Hospital. Kolkata, India, Dr. Asmita then completed her Training and Clinical Fellowship In Minimal Access Surgeries and Laproscopy in Gynaecology.
EDUCATION
Clinical Fellowship in Laprascopic Surgery in Gynaecology (Pune).
MS (Obstetrics and Gynaecology) I.P.G.M.E.R & SSKM Government Hospital. Kolkata, India.
MBBS M.G.M Medical College, Navi Mumbai.
CLINICAL SKILLS

SURGICAL SKILLS
ACADEMIC DISTINCTIONS AND CO-CURRICULAR ACTIVITIES
Best paper presentation for topic
"Role of aspirin in prevention of pregnancy induced hypertension and IUGR in primigravida women with abnormal first and early second trimester uterine artery Doppler" at ISAR ,Kolkata, 2016
Paper presentation in BOGSCON
"Cervical pregnancy : case report"
Paper presentation at AICOG
Orissa 2017" Comparative study between TVT and TOT in management of SUI".
Many state and national presentations.
Research work
in " Randomised controlled trial for comparing the efficacy of myoinositol 2gm + Folic acid Vs FOLIC acid alone in management of menstrual irregularities and infertility in females with PCOD".
Paper publication
" A Prospective study of fetomaternal outcome in cases of pregnancy with heart diseases in a tertiary hospital" in JMED.